steel engineering 2019
About Conference
Euroscicon invites the participants from all over the globe to take part in this annual flagship conference with the theme "Bridging the excellence in Steel and Civil Engineering". The thought behind Steel and Civil Engineering 2019 is to share the new ideas among the professionals, industrialists and students from research areas of Steel and Civil Engineering, Nanotechnology, Material Science and Physics to share their research experiences and interactive discussions and technical sessions at the event. This event would be the perfect platform for companies and institutions to present their services, products, innovations and research results.
Steel and Civil Engineering is a challenging field to study and acquire knowledge about civil engineering in which structural engineers are educated to create the 'bones and muscles' that create the form and shape of manmade structures. Civil engineering theory is based on applied physical laws and empirical knowledge of the structural performance of different materials and geometries. Structural engineering design uses several relatively simple structural elements to build complex structural systems. Structural engineers are responsible for making creative and efficient use of funds, structural elements and materials to achieve these goals.
EuroSciCon is corporate members of the following organizations:
Royal Society of Biology
IBMS
British Society for Immunology
Rare Care UK
OPPORTUNITIES FOR ATTENDEES
For Researchers & Faculty:
Speaker Presentations
Poster Display
Symposium hosting
Workshop organizing
For Universities, Associations & Societies:
Association Partnering
Collaboration proposals
Academic Partnering
Group Participation
For Students & Research Scholars:
Poster Competition (Winner will get Best Poster Award)
Young Researcher Forum (YRF Award to the best presenter)
Student Attendee
Group Registrations
For Business Delegates:
Speaker Presentations
Symposium hosting
Book Launch event
Networking opportunities
Audience participation
For Companies:
Exhibitor and Vendor Booths
Sponsorships opportunities
Product launch
Workshop organizing
Scientific Partnering
Marketing and Networking with clients
Who should attend?
Engineers who are specialized on the specific fields like Civil engineers, Structural Engineers, Mechanical Engineers (To Present Their case reports and to update their Knowledge at the conference), Civil industry professionals, Building services engineer, Building control surveyor, Environmental engineers who are related to that topics. Bridge Construction Industries, Renewable Energy Industries, Software Publishing Houses specializing in Construction Design software's are the Potential Exhibitors for the Respective Conferences. Civil Engineering associations, Earthquake Engineering Research Institutes, Institutions of Civil Engineering Surveyors, Institutions of Transportation Engineers; Students and Delegates in related areas.
Steel and Structural Engineering brings together specialists from all the aspects to meet and discuss the future of Civil engineering and the Importance of Structural engineering in today's world. The conference will bring together Directors, Aerospace scientists, Director of Laboratories, Universities, Industries, Professors, Delegates, Research specialists, Post-Doctoral Fellows, Research and Students, Research companies, Market Research and Consulting Firms and all the interested participants willing to enhance and update the knowledge on Steel and Structural Engineering.
Why attend??
With members from around the world focused on the field of Civil Engineering; this is your single best opportunity to reach the largest assemblage of participants from the global Civil Engineering Industries. Conduct demonstrations, distribute information, meet with current and potential civil traders, make a splash with a new product line, and receive name recognition at this 2-days event. World-renowned speakers, the most recent techniques, tactics, and the newest updates in Civil Engineering fields are hallmarks of this conference. The conference brings together experts, researchers, scholars and students from all areas of Civil Engineering, Architectural, Structural Engineering, Geo-Technical, Environmental and other related areas, Civil associations, civil traders, building and construction professionals, Developers, Contractors, Interior Design, Consultancy, Building Material Manufacturers.
Where??
Seoul, the capital of South Korea, is a huge metropolis where modern skyscrapers, high-tech subways and pop culture meet Buddhist temples, palaces and street markets. Notable attractions include futuristic Dongdaemun Design Plaza, a convention hall with curving architecture and a rooftop park; Gyeongbokgung Palace, which once had more than 7,000 rooms; and Jogyesa Temple, site of ancient locust and pine trees.
World Congress on Steel and Civil Engineering which is going to be the biggest conference dedicated to civil engineers providing a premier technical forum for reporting and learning about the latest research and development along with discussing new applications and technologies. This event includes the presentation of the latest technologies from all over the globe and professional networking with industries, leading working groups and panels.
Meet the Objective Business sector with individuals from and around the globe concentrated on finding out about Steel and Structural Engineering, this is the best chance to achieve the biggest collection of members from an all over the World. This conference will lead you to get disperse data, meet with current, make a sprinkle with another product offering and get name acknowledgement at this occasion. Widely acclaimed speakers, the latest methods, strategies, and the most up to date overhauls in Materials science and Engineering are signs of this meeting.
Conference Topics:
· Steel-Concrete Composite Structures
· Earthquake-Resistant Structures
· Structural Health Monitoring
· Structural uses of stainless steel
· Stainless Steel in constructions
· Structural Design of Stainless Steel
· Transportation Engineering
· Modern Methods of Constructions
Steel and Civil Engineering 2019 aims in proclaim knowledge and share new ideas amongst the Engineers, Geologists, Contractors, professionals, industrialists and students from research area of advanced methods in steel and concrete structures design and indulge in interactive discussions at the event. This Engineering gathering guarantees that offering the thoughts and ideas will enable and secure you the theme "Renovating steel and Construction Technology for Sustainable Infrastructures". Structural engineering depends upon a detailed knowledge of applied mechanics, materials science and applied mathematics to understand and predict how structures support and resist self-weight and imposed loads. To apply the knowledge successfully a structural engineer generally requires detailed knowledge of relevant empirical and theoretical design codes, the techniques of structural analysis, as well as some knowledge of the corrosion resistance of the materials and structures, especially when those structures are exposed to the external environment.
About Subject:
Steel is a composite of iron and carbon and distinctive parts. By virtue of its high inflexibility and negligible exertion, it is an important fragment used in structures, system, mechanical assemblies, ships, autos, machines, machines, and weapons. Press is the base metal of steel.
Assistant steel is an order of steel used for making improvement materials in a variety of shapes. Various helper steel shapes show up as a stretched shaft having a profile of a specific cross fragment. Helper steel shapes, sizes, substance piece, mechanical properties, for instance, characteristics, storing practices, et cetera., are coordinated by benchmarks in most industrialized countries.
Most fundamental steel shapes, for instance, I-bars, have high second previews of the district, which infers they are solidified as to their cross-sectional zone and in this way can reinforce a high load without extraordinary hanging.
Steel auxiliary undertakings are a moderately extraordinary field of development ventures. The steel structure ventures contrast from traditional auxiliary building ventures predominantly in the unique issues that must be considered amid development, transportation, establishment and activity. The efficiency enhancements are ascribed to the innovation propels in gear and development strategies during the most recent two decades. Steel auxiliary activities are a generally exceptional field of development ventures. There are numerous variables that effect on profitability in this field. The development business particularly the development of steel structure ventures is appraised as one of the key enterprises. It helps in creating and accomplishing the objective of society. Study and information of development profitability are essential since they impact the financial aspects of the development business; this is because of earlier learning of team efficiency amid development can set aside extra cash and time. Speculations for these undertakings are high and considering the many-sided quality in the development of steel structure ventures, different components can exceptionally influence in general profitability, along these lines the task can wind up including much additional time and cash to be finished. The fundamental reason for this paper is available a philosophy for displaying on Mat lab to development execution control for development procedure of steel structure dependent on the few factors that influence the steel structure forms. The Mat lab display is utilized for controlling on development efficiency of steel structure ventures. The development business may utilize the discoveries of this paper as a reason for controlling and enhancing profitability and development execution for the development of steel structure ventures. The capacity of the evaluating group to precisely decide efficiency for various exercises will significantly affect team cost part, time calendar of the task and enhance undertakings' execution. The utilization of the Mat lab demonstrate is relied upon to result in reserve funds in expense and time calendar of development of steel structure extends and investment funds in the expense of the general undertaking.
Sessions & Tracks
1. STEEL CONCRETE COMPOSITE STRUCTURES:
Basic individuals that are comprised of at least two distinct materials are known as composite components. The principle advantage of composite components is that the properties of every material can be consolidated to frame a solitary unit that performs preferred by and large over its different constituent parts. The most widely recognized type of composite component in development is a steel-solid composite, be that as it may, different sorts of composites incorporate; steel-timber, timber-solid, plastic-concrete and so on.
2. STEEL STRUCTURAL:
Steel structure is a characterization of steel it is used for making improvement materials in a variability of shapes. Steel Auxiliary shapes are taken kind of a drawn-out bar. Steel Auxiliary sizes, shapes, substance creation, mechanical properties, for instance, accumulating sharpens, characteristics, et cetera, are coordinated by benchmarks in most industrialized countries. Most partner steel shapes, for example, I-bars, have high second sees of a region, which gathers they are firm as to their cross-sectional region and in like way can strengthen a high load without over the best posting.
3. EARTHQUAKE-RESISTANT STRUCTURES:
Seismic tremor Obstruction Structure are intended to shield structures from the Quakes. As demonstrated by development guidelines, seismic tremor safe structures are wanted to withstand the greatest shake of a particular probability that is most likely going to occur at their territory. The purpose of shake safe advancement is to manufacture Structures that stand favoured in the midst of seismic improvement over their foreseen accomplices. Examination of various goals like Basic stream, Nonlinear numerical examination, Material mechanics and depiction, Quake desire, Retrofitting, Earth deterrent helper frameworks, Seismic tremor safe diagram by methods for dynamic and confined control, Execution Based Plan are the most fundamental subjects of tremor restriction essential building.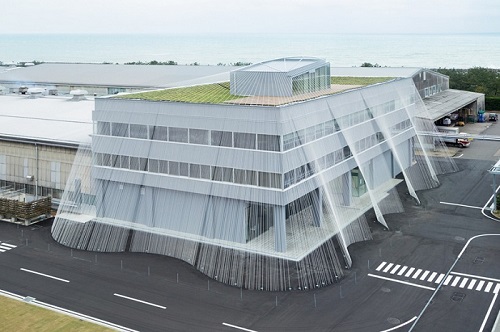 4. STEEL INDUSTRY:
A sector exchange-traded fund that invests only in companies that manufacture and market steel. The steel industry is very cyclical, as demand surges during economic boom times and plunges during recessions; this makes steel stocks and steel ETFs inherently volatile as well.
5. STEEL CONSTRUCTIONS:
Steel Construction is the development of a metal structure created with steel for the internal support and for an exterior. Investigation of different motor parameters, for example, High-Performance basic steel, Material Quality & Control, Cold-formed steel, Non-structured steel, Future trends in steel structures, Advanced sustainable material, Sustainable steel structure, composite construction. Advantages are there of utilizing steel are steel is cost-effective, energy efficient product which does not simply warp, buckle, twist or bend, and is therefore easy to modify and offers design flexibility.
6. CONCRETE TECHNOLOGY:
Concrete Technology refers to the qualities explained why concrete, can build skyscrapers, bridges, sidewalks and superhighways, houses and dams. It addresses the properties of concrete needed in construction applications, including strength and durability, and provides guidance on all aspects of concrete from mix design to batching, mixing, transporting, placing, consolidating, finishing, and curing.
7. REINFORCED CONCRETE:
Reinforced Concrete is also known as Reinforced cement concrete is a composite material in which cement's moderately low tensile strength and pliability are neutralized by the consideration of support having higher tensile strength. The support is for the most part, however not really, steel strengthening bars (rebar) and is typically inserted inactively in the solid before the solid sets. Reinforcing schemes area unit usually designed to resist tensile stresses especially regions of the concrete which may cause unacceptable structural failure. Reinforced concrete may also be permanently stressed in order to improve the behaviour of a structure under the load and this technique is known as pre-tensioning and post-tensioning.
Strengthened cement is a composite material in which cement's moderately low elasticity and malleability are balanced by the consideration of support having higher rigidity or liability. The fortification is for the most part, however not really, steel strengthening bars (rebar) and is typically implanted inactively in the solid before the solid sets. Strengthening plans are for the most part intended to oppose tractable worries specifically locales of the solid that may cause unsuitable splitting as well as basic disappointment. Present day fortified cement can contain differed fortifying materials made of steel, polymers or interchange composite material related to rebar or not. Strengthened cement may likewise be forever focused on (concrete in pressure, support in strain), to enhance the conduct of the last structure under working burdens. In the United States, the most well-known strategies for doing this are known as pre-tensioning and post-tensioning.
For a solid, bendable and tough development the support needs the accompanying properties at any rate:
• High toleration of elastic strain
• Durability in the solid condition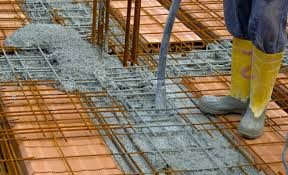 8. PRESTRESSED STRUCTURES:
Prestressed structure is a construction material which is placed under compression prior to it supporting any applied loads (i.e. it is "pre" stressed). This compression is produced by the tensioning of high-strength "tendons" located within or adjacent to the concrete or steel volume and is done to improve the performance of the structure in service. Tendons may consist of single wires, multi-wire strands or threaded bars, and are most commonly made from high-tensile steels, carbon fibre or aramid fibre. The essence of a Prestressed structure is that once the initial compression has been applied, the resulting material has the characteristics of high-strength concrete when subject to any subsequent compression forces, and of ductile high-strength steel when subject to tension forces. This can result in improved structural capacity and serviceability compared to conventionally reinforced concrete in many situations.
9. STRUCTURAL STABILITY:
The resistance offered by a structure to undesirable movement like sliding, collapsing and over turning etc. is called stability. Structural stability is a fundamental property of a dynamical system which means that the qualitative behaviour of the structures is unaffected by small perturbations.
10. STRUCTURAL HEALTH MONITORING:
The process of implementing a damage detection and characterization strategy for Engineering Structures is referred to as Structural Health Monitoring. It is to determine the ability of the structure to continue to perform its desired function and making appropriate decisions or recommendations about mission and maintenance actions based on structural health assessment data considering the inevitable ageing and degradation resulting from the operational environments.
11. STRUCTURAL ENGINEERING:
Structural Engineering is a part of Civil Engineering. Structural Engineers need to comprehend and calculate the dependability, quality and rigidity of built structures for buildings and non-building structures. The structural designs are coordinated with those of other designers, for example, building service engineers and architects and frequently direct the development of undertakings by contractual workers on site. They can likewise be associated with the design of machinery, medical equipment, and vehicles where basic structural integrity influences functioning and safety.
12. STRUCTURAL USES OF STAINLESS STEEL:
Stainless steels have not traditionally been widely used as structural materials in building and civil engineering. Where the steels have been used for this purpose there has been some other imperative driving the design, usually corrosion resistance or architectural requirements rather than the inherent structural properties of the steel. The primary reason for this low use in structural applications is usually the perceived and actual cost of stainless steel as a material. Developments over the last 10 years, both in available materials and attitudes to durability, are now offering a new opportunity for stainless steels to be considered as primary structural materials.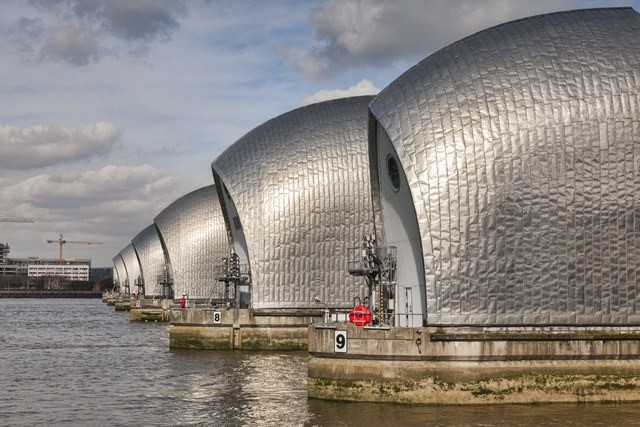 13. STAINLESS STEEL IN CONSTRUCTIONS:
Stainless steel has unique properties which can be taken advantage of in a wide variety of applications in the construction industry. This paper reviews how research activities over the last 20 years have impacted the use of stainless steel in construction. Significant technological advances in materials processing have led to the development of duplex stainless steels with excellent mechanical properties; important progress has also been made in the improvement of surface finishes for architectural applications Structural research programmes across the world have laid the ground for the development of national and international specifications, codes and standards spanning both the design, fabrication and erection processes. Recommendations are made on research activities aimed at overcoming obstacles to the wider use of stainless steel in construction. New opportunities for stainless steel arising from the shift towards sustainable development are reviewed, including its use in nuclear containment structures, thin-walled cladding and composite floor systems.
14. STRUCTURAL DESIGN OF STAINLESS STEEL:
This paper introduces the conduct and plan of pivotally stacked cement filled tempered steel round and square empty segments. The test examination was directed utilizing distinctive solid 3D shape qualities changed from 30 to 100 MPA. The segment qualities and load-pivotal shortening bends were assessed. The investigation is restricted to cross-segment limit and has not been approved at part level. Correlations of the tests result together with other accessible outcomes from the writing have been made with existing plan strategies for composite carbon steel areas — Euro-code 4 and ACI. It was discovered that current outline direction for carbon steel may by and large be securely connected to concrete-filled treated steel tubes, however, it has a tendency to be over-preservationist. A constant quality strategy is proposed and it is found to give the most exact and steady forecast of the pivotal limit of the composite cement filled tempered steel empty areas due to the more exact appraisal of the commitment of the hardened steel tube to the composite opposition.
15. TESTS OF CONCRETE:
This paper depicts a test program on an extensive variety of cement-filled cool shaped tempered steel tubular T-joints manufactured from the square empty segment (SHS) and rectangular empty area (RHS) prop and harmony individuals. An aggregate of 27 tests was performed. The harmony individual from the test example was loaded up with cement along its full length. Both high quality hardened steel (duplex and high quality austenitic) and ordinary quality tempered steel (AISI 304) examples loaded up with ostensible solid barrel quality of 30 MPA were tried. The hub pressure compel was connected to the best end of the support part, which was welded to the focal point of the harmony part. Nearby clasping disappointment of prop part was the principle disappointment mode saw amid the tests. Henceforth, the pivotal pressure compel was then connected by methods for a steel bearing plate to stay away from the disappointment of prop part. The disappointment methods of harmony confront disappointment and harmony side divider disappointment and smashing of the solid infill was watched. Every one of the tests was performed by supporting the harmony individual from the example along its whole length to apply the unadulterated concentrated power with no bowing minute. The test outcomes were likewise contrasted and configuration rules for carbon steel tubular structures, which is the main existing outline rule for cement filled tubular joints. It is demonstrated that the outline qualities anticipated by the present plan rules are very traditionalist for the test examples. It is additionally prescribed that the commitment of treated steel tubes ought to be incorporated into the outline rules since it effectively affects a definitive bearing limit of cement filled hardened steel tubular T-joints.

16. BENEFITS OF STAINLESS STEEL:
Each and every treated steel have a high insurance from disintegration. This assurance from a strike is a direct result of the typically happening chromium-rich oxide movie molded on the surface of the steel. Though incredibly thin, this impalpable, latent film is immovably taught to the metal and to an awesome degree guarded in a broad assortment of dangerous media. The film is rapidly self-repairing inside seeing oxygen, and mischief by scratched zone, cutting or machining is instantly repaired. Low alloyed assessments contradict utilization in climatic conditions; extraordinarily alloyed assessments can restrict disintegration in numerous acids, stomach settling agent courses of action, and chloride-bearing circumstances, even at raised temperatures and weights. A couple of assessments will contradict scaling and keep up high calibre at high temperatures, while others demonstrate fantastic durability at cryogenic temperatures. The bigger piece of tempered steels can be cut, welded, surrounded, machined and made immediately. The cold work cementing properties of various solidified steels can be used in arrangement to diminish material thicknesses and reduce weight and costs. Diverse solidified steels may be warmly treated to make top-notch sections.
· High and low-temperature opposition
· Strength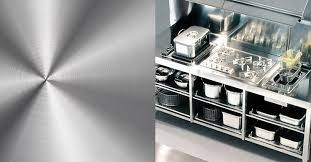 17. MODERN METHOD OF CONSTRUCTIONS:
The solid business grasps advancement and present day strategies for development (MMC) by offering solid arrangements which can be utilized to lessen development time and advance economical improvement, and in addition, offering cost investment funds.
Since the Second World War, and the urgent need to convey new lodging rapidly, current strategies for development (MMC, or 'brilliant development') has been advanced as a method for working even more viable to accomplish more without utilizing more. It bases on the utilization of off-site development strategies that can profit by industrial facility conditions and large scale manufacturing procedures.

Learn More
Clinical pathology , Feb 27-28, 2019 Czech Republic | Euro Gastro 2019, March 11-12, 2019 Netherlands | Dental & Dental Hygiene, March 25-26, 2019 Hungary | Data Analytics , April 08-09, 2019 France | Dermatology 2018, April 18-19, 2019 France | Quantum & Plasma physics , May 09-10, 2019 Sweden | Euro Optics , May 09-11, 2019 Sweden | Advance Nursing Practice, May 23-24, 2019 Sweden | Psychiatry & Psychology , April 11-12, 2019 France | Renewable and Green Energy, March 21-22, 2019 Netherlands| Nano 2019, Oct 07-09, 2019, Japan | Advanced Energy Materials, Oct 07-09, 2019 Japan | Nursing Diagnosis, July 25-26, 2019 Luxembourg | Nuclear Medicine & Radiation Therapy, June 10-12, 2019 Netherlands
Top Material Science Universities Worldwide:
Material Science Universities in Europe:
University of Cambridge | University of Oxford | Ecole Polytechnique Fédérale de Lausanne (EPFL) | Imperial College London | ETH Zurich - Swiss Federal Institute of Technology | Delft University of Technology | RWTH Aachen University | The University of Manchester | KTH Royal Institute of Technology | KIT, Karlsruhe Institute of Technology | Chalmers University of Technology | Institute Polytechnique de Grenoble - Grenoble Institute of Technology | KU Leuven | Politecnico di Milano | Technical University of Denmark | Technische Universität Berlin (TU Berlin) | Technische Universität Dresden | Technical University of Munich | Technische Universität Dresden.
Material Science Universities in USA:
Massachusetts Institute of Technology (MIT) | Stanford University | University of California, Berkeley (UCB) | Harvard University | Northwestern University | Georgia Institute of Technology | University of California, Los Angeles (UCLA) | University of Illinois at Urbana-Champaign | California Institute of Technology (Caltech) | University of Texas at Austin.
Material Science Universities in Asia:
Nanyang Technological University, Singapore (NTU) | National University of Singapore (NUS) | Tsinghua University | KAIST - Korea Advanced Institute of Science & Technology | The University of Tokyo | Peking University | Seoul National University | Tohoku University | The Hong Kong University of Science and Technology | Fudan University | Kyoto University | Kyoto University | Tokyo Institute of Technology | Pohang University of Science And Technology (POSTECH) | Sungkyunkwan University (SKKU) | National Taiwan University (NTU) | Osaka University | University of Science and Technology of China | Beijing Institute of Technology
Journal of Material Sciences & Engineering | Journal of Materials Science and Nanomaterials | Journal of Nanomaterials & Molecular Nanotechnology | Journal of Nanomedicine & Biotherapeutic Discovery | Journal of Nanomedicine & Nanotechnology | Journal of Nanosciences: Current Research | Journal of Nuclear Energy Science & Power Generation Technology | Journal of Polymer Science & Applications | Materials Science: An Indian Journal | Nano Research & Applications | Research & Reviews: Journal of Material Sciences.
The Materials Research Society (MRS) | American Chemical Society (ACS) | American Physical Society (APS) | The Materials Information Society (ASM International) | Microscopy Society of America (MSA) | The Minerals, Metals & Materials Society (TMS) | Sigma Xi: The Scientific Research Society | International Society for Optical Engineering (SPIE) | The American Ceramic Society | International Union of Pure and Applied Physics (IUPAP) | Federation of European Materials Societies (FEMS) | Institute of Cast Metals Engineers | Asia Pacific Society for Materials Research (APSMR) | International Association of Advanced Materials | Association for Iron & Steel Technology (AIST) | ASTM International (formerly American Society for Testing and Materials) | Institute of Materials, Minerals and Mining (IOM3) | Society for the Advancement of Material and Process Engineering (SAMPE) |